12 South American Desserts To Satisfy Your Sweet Cravings
Besides its natural landscapes, South America is a wonderful continent filled with various cultures and amazing food. Lets get away from the main courses and snacks, and feast our eyes on one important subject: dessert. South America isn't left behind when it comes to satisfying a sweet tooth's craving. For every country in the continent, there's a delicacy that you shouldn't absolutely miss. Check out the desserts to try from the 12 countries of South America.
1. Alfajor – Argentina
Alfajor was originally an Arab delicacy that was brought to Spain when the Moors invaded the Iberian peninsula during the 8th century. From Spain it was brought to Latin America. Argentina has been loving the cookie sandwich since the 19th century, which makes it pass as its national cookie. The traditional alfajores in Spain are made with flour, honey, almonds, and several spices, but in Argentina (and also to other South American countries), it's a favorite snack made of two soft and crumbly cookies sandwiched with a caramel filling called dulce de leche. Some variations are rolled in toasted coconut, dusted with confectioners sugar, or coated in chocolate.
2. Tawa Tawas – Bolivia
Tawa Tawas (or Tahua Tahuas) can be compared to bite-sized doughnuts. These are made by making dough strips from the usual combination of flour, baking powder, salt, eggs, butter, milk, and water. These strips are then fried until they look golden on the outside. Tawa Tawas can be drizzled with sugar cane syrup or just sprinkled with powdered sugar. Enjoy the crispy on the outside yet chewy on the inside treat!
3. Brigadeiro – Brazil
Never leave Brazil without having a bite – or more – of these cute little chocolate balls called brigadeiros. A brigadeiro is a soft chocolate sweet made of condensed milk and cocoa covered with chocolate sprinkles. The chocolate sweet was created by the wife of the 1940 Presidential candidate Brigadeiro Eduardo Gomes. The wife cooked the sweets and served them during their fundraising events. The people loved it and through word of mouth, the sweets were called Brigadeiro's candy. Now, they are simply called brigadeiros and will always be present in every Brazilian party.
4. Torta de Mil Hojas – Chile
Torta de Mil Hojas known in English as "Thousand-Layer Cake" is like a relative of a mille-feuille but instead of its crispy layers filled with custard, this Latin American version uses dulce de leche. Well, it doesn't really require you to bake thousands of layers. Usually, about ten layers is enough to create this treat.
5. Merengón de Fresas – Colombia
After layers of crispy dough from Chile, let's go to Colombia's layers of meringue. In Merengón de Fresas, layers of crunchy sweet meringue are filled traditionally with whipped cream and a popular Colombian fruit called guanabana (soursop). Various fruits can be used too like strawberries, peaches, and Colombian blackberries.
6. Helado de Paila – Ecuador
Smooth and flavorful – that's what they say about Ecuador's helado de paila. Helado de paila is a sorbet prepared in great copper pans called pailas and kept cool on a bed of straw and salted ice. This is where fruits, sugar, and water are added. The way the ingredients are stirred aren't just with the use of a spoon spatula. The copper bowl is spun until the sweet liquid mixture turns solid and ready to serve.
7. Mithai – Guyana
Mithai in Guyana is a crunchy sweet made usually before Hindu weddings. There's also a soft version of mithai that's used for Muslim weddings. Mithai is made by deep-frying strips of dough until golden brown and coating the strips with syrup.
8. Dulce de Guayaba – Paraguay
In making dulce de guayaba, the guava is boiled and puréed with sugar and water (and often with pectin) to form a thick sweet-tart gel that can be sliced. It's best served with a cracker or semi-hard white cheese.
9. Suspiro Limeño – Peru
Suspiro Limeño when translated to English, means "Limean Woman's Sigh". This will totally make you sigh (even if you're a man) because of its light and sweet taste. The dessert uses manjar blanco, the Peruvian name for dulce de leche, as its base.  This is topped with a thick layer of cream made of milk, sugar, and almond flour, then topped with cinnamon.
10. Bojo Cake – Suriname
Bojo is a rich flourless cake made of grated coconut and cassava. It is then flavored with rum and cinnamon. The cake was brought in Suriname when the Dutch colonized the country in 1667.
11. Postre Chajá – Uruguay
Postre Chajá is a typical dessert in Uruguay created by an owner of a tearoom in Paysandu. It's composed of a sponge cake filled with peaches, whipped cream, dulce de leche, and topped with meringue. The dessert was described to be light, soft as foam, and resembled the Chajá bird's fluffy body, where the dessert got its name.
12. Bien Me Sabe – Venezuela
Bien Me Sabe means "tastes good to me" and if the name says so, your taste buds might like it too. It's a rich coconut cake (or sometimes ladyfingers) bathed in liquor and layered with coconut cream filling and meringue.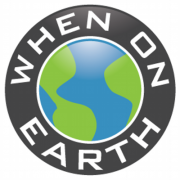 WOE Media
When On Earth Magazine is for people who love travel. We provide informative travel guides, tips, ideas and advice regarding places to see, things to do, what to taste, and much more for world travelers seeking their next dream vacation destination.