11 Asian Countries Where You'll Find Unique Locally-Made Beers
Curious about what your friends on the other side of the world have been chugging down their throats? Beer narrows the gap between cultures as it has been everyone's best friend after a several events like a long day after work, a chill time with friends, or whenever you just want to. The bottle designs and beer tastes may differ but you'd probably appreciate to try local favorites during your travels. Where will you go and what should you drink? Here's a list.
1. Japan
96% of Japan's beer market  is controlled by the big four brewers: Kirin Asahi, Sapporo, and Suntory. Most of the traditional Japanese beers use rice as their main component creating smooth light-tasting beer for the mass market. However younger brands have adopted foreign tastes and created richer-flavored beers.
Best-seller: Asahi Super Dry
Recommended: Suntory Premium Malt
Want craft? Try: Hitachino Nest Pale Ale
2. South Korea
Korea is more known for its soju but they also have local beers available in the market. The top popular beers (or mekju in Korean) are Hite, Cass, OB, and Max.
Best-seller:  Hite
Recommended: Hite Queen's Ale Extra Bitter Type
Want craft? Try: Craftworks Jirisan Moon Bear IPA, Magpie Pale Ale
3. China
Chin beats the US as the world's biggest beer market in the world. Some of the biggest beer brands in China are Snow, Tsingtao, Yanjing, Harbin, and Laoshan.
Best-seller: Snow Beer
Recommended: Sinkiang Black Beer
Want craft? Try: Boxing Cat Brewery TKO IPA
4. Taiwan
Throughout the years until 2002 Taiwan Beer dominated the market as small breweries were banned in Taiwan. Now, the craft beer industry has been flourishing and tickling local taste buds.
Best-seller: Taiwan Beer Classic
Recommended: Taiwan Beer Gold Medal
Want craft? Try: Redpoint Pale Ale
5. Indonesia
Beer has been easy to buy by the beach and convenience stores. However in 2015, the government introduced a regulation prohibiting the sale of beer at convenience stores, restricting its sale to supermarkets, and given higher tax rates to the ones sold in restaurants and bars.
Best-seller: Bintang Beer
Recommended: Storm Beer Iron Stout
Want craft? Try: Stark Beer
6. Philippines
A great number of local beers won't leave you thirsty in the Philippines. Locals can easily get booze from small street stores called "sari-sari stores", low-end pubs called "beerhouses", convenience stores, and supermarkets.
Best-seller: San Miguel Beer Pale Pilsen
Recommended: San Miguel Cerveza Negra
Want craft? Try: Katipunan Craft Beer Indio Pale Ale
7. Singapore
You'll need several nights (or days if you want to) to go microbrewery-hopping in Singapore. Singaporeans really do love beer that they even celebrate an annual beer festival called Beerfest Asia, featuring over 350 beers from around the world.
Best-seller: Tiger Beer
Recommended: ABC Extra Stout
Want craft? Try: Red Dot Summer Ale
8. Malaysia
There are only two commercial breweries in Malaysia, but both brands are already known names. They are: Guinness Anchor Berhad and Carlsberg Brewery Malaysia. Craft beers are already reaching Malaysian shores but so far, don't expect a truly Malaysian-made craft beer to be available soon.
Best-seller: Carlsberg
Recommended: Guinness (It's Malaysia's version!)
9. Thailand
The hot weather in Thailand and its famous part places and beaches calls for a bottle of beer often in an American gold lager-style. Some of the popular Thai beers include Singha, Chang, Leo, and Archa.
Best-seller: Singha
Recommended: Phuket Island Lager
Want craft? Try: Udomsuk Red IPA
10. Vietnam
Going to Vietnam won't be complete without trying some Vietnamese beer. It might be a surprise for those who aren't familiar about the country's beer culture to know about the variety of local and regional beers available in the market. Don't even forget about the homemade bia hoi. Hanoi Beer, Saigon Beer, and Huda Beer are three of the most popular beers in Vietnam.
Best-seller: Saigon Beer
Recommended: DaiViet Beer
Want craft? Try: Tê Tê Belgian Wheat Beer
11. India
India has a traditional beer-like beverage made from rice called handia which was invented long before the bottled drink that you'll see in stores. The British introduced European-style of brewing in India which led to the invention of the first Indian pale ale. Now you'll find a good selection of locally-made beers such as Kingfisher, Khajuraho, Kangaro 10000, and more.
Best-seller: Kingfisher
Recommended: Goa King's Beer
Want craft? Try: Bira 91 Blonde, Toit Dark Knight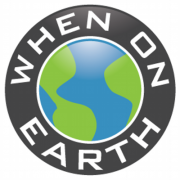 WOE Media
When On Earth Magazine is for people who love travel. We provide informative travel guides, tips, ideas and advice regarding places to see, things to do, what to taste, and much more for world travelers seeking their next dream vacation destination.