Wild Ponies Cross The Waters For The Annual Pony Penning Day
Make way for the ponies of Assateague Island for their presence is a must in an annual pony round up done in its neighboring island of Chincoteague, Virginia. Oh wait, you don'really have to make way because they have their own way. Just watch them cross the Assateague Channel like real feral bosses.
Before they swim through the low waters, the volunteers known as the "saltwater cowboys" round them up and guide them to their destination. The first pony to rise on shore wins an award as the King or Queen Neptune and made as a prize for the festival's raffle drawing. When all have finally stepped on the other island, the auction for Pony Penning Day starts. At the end of the day, some horses go home with their new owners and some are brought back to Assateague for another year of feral roaming. The raised money is used by the Chincoteague Volunteer Fire Company for better equipment and more funding.
Aren't they Assateague ponies or Chincoteague ponies? It really depends on where they grew up. These descendants of Spanish galleon shipwreck survivors could be either called Assateague ponies if they belong from the Maryland herd, or Chincoteague ponies if from the Virginia herd.These herds are just split by a fence at the Maryland/Virginia state line and are managed by two different federal agencies.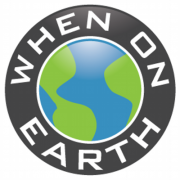 WOE Media
When On Earth Magazine is for people who love travel. We provide informative travel guides, tips, ideas and advice regarding places to see, things to do, what to taste, and much more for world travelers seeking their next dream vacation destination.