Very Important Pets: 9 Lavish Pet-Friendly Accommodations in the USA
Can't leave your little furry baby alone at home when you're about to take on your much-awaited luxurious getaway? That's not a problem. Pack your things and your adorable pet's stuff too and hit the road (skies or seas) to these destinations – pet-friendly lodgings where your four-legged friend is the VIP.
Top 9 Pet-Friendly Hotels/ Accommodations in the United States (USA)
1. Park Hyatt New York
Park Hyatt transformed itself into "Bark" Hyatt as it collaborated with Amanda Hearst, the founder of The Humane Society of the United States' Friends of Finn, to create the VIP program mainly for our canine friends – the Very Important Pooch program.
With the VIP program, canine guests will be offered customized services and amenities like the NYC Doggie Guide which features high-end pet boutiques, pet spas, pools and more, all within a 10-block radius of the hotel.
Other than the guide, your pooch can also avail a walking and grooming services, custom flavored canine treats, an identification tag with hotel's name and telephone number, complimentary items like wipes, toys, and waste bag dispenser, and more.
2. Trump Hotels
Your furry traveler won't be left in the room without getting all glammed and pampered in the Trump Hotel Collection offered in New York, Chicago, Las Vegas, Toronto, and Waikiki.
Starting at the time you check in, your pooch will be privileged to choose from the in-room dining menu offering gourmet treats.
Inside the room, see their water bowls, plush dog bed and toys ready, and also take a look at the available map where they can find the best outdoor dog-friendly parks.
3. Sky Hotel Aspen, Colorado
Sky Hotel's offered pampering experience isn't only limited to dogs. Sky Hotel lets you know that you can also bring your other pets like a cat or a bird and the hotel will be ready in no time to accept your pets without size or weight restrictions.
When you book with your pet, you're welcomed with the essential pet items such as a bed, food and water bowls, waste scooper, and a walking map. There are also dog walking and sitting services available.
4. The Cottages & Lofts at the Boat Basin, Nantucket, Massachusetts
The Cottages & Lofts at the Boat Basin offers "Woof Cottages" good for dogs and cats, or any other four-legged animal as long as they receive the approval of the innkeeper.
These Woof Cottages offer one or two bedrooms with the standard amenities for you and special amenities for your pet which include food and water bowls, toys, treats, personalized pet tags, walking services, and a directory of vet clinics and pet stores.
5. Hutton Hotel, Nashville, Tennessee
Known as Nashville's pet-friendly hotel, the Hutton Hotel makes sure that your pets – whether it's a dog or cat – are given special treatment to make their stay comfortable.
The hotel has pet-friendly amenities such as bedding, food and water bowls, an in-room menu of healthy and organic snacks, treats, and the Critter Concierge that offers services like grooming, dog walking, and pet spa treatments.
6. Ojai Valley Inn & Spa, Ojai, California
Ojai Valley Inn & Spa makes it a point that your pet gets what real luxury is. You pet will already feel special as the booked room is tagged with his/her name, complete with other amenities like a gourmet pet menu, walking and exercising areas, and a special turndown service every evening.
What makes your furry friend a VIP is the fact that the inn only allows certain number of guests to ensure that everyone will enjoy the lavish experience.
7. The Claremont Hotel Club & Spa, Berkeley, California
Of any breed and size, dogs are all welcome in the Claremont Hotel Club & Spa which provides matching accommodations for you and your pets.
The special amenities offered to your pets include two feeding bowls, dog biscuits made by the hotel's pastry chef, waste disposal stands, and a complimentary meal from the Doggie In-Room Dining Menu.
Your pooch won't be bored as the hotel offers many pet-friendly local activities, public areas, and restaurants.
8. The Inn at Willow Grove, Orange, Virginia
The East or the West? Whatever you choose, both Overlook East and Overlook West are pet-friendly accommodations that offer panoramic views of the Blue Ridge foothills.
The cottages have a large living room with a stone-clad gas fireplace a small kitchen and dining area, a king-sized bed, a spacious bathroom, and a large soaking tub.
For the pets, the rooms are all equipped with hypo-allergenic beds and organic dog treats. Moreover, you can also drop by the inn's Vintage restaurant where you can order food for your pets to enjoy on the patio dining area, or have a custom room service meal made and delivered to you while you enjoy a movie in the suite.
9. Loews Royal Pacific Resort, Orlando, Florida
Gourmet room service menus for cats and dogs, specialized bedding, leashes, collars, litter boxes, scoopers, and treats like rawhide bones, catnip and scratch poles are all provided for your pet to make his/her stay in Loews Royal Pacific Resort feels just like home – with a bit of a grand transformation.
Dog-walking maps, pet walking, and pet-sitting services are also provided.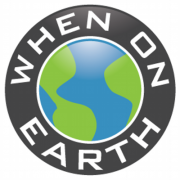 WOE Media
When On Earth Magazine is for people who love travel. We provide informative travel guides, tips, ideas and advice regarding places to see, things to do, what to taste, and much more for world travelers seeking their next dream vacation destination.