Swim With Penguins at Boulders Beach
Want to go to the beach but not in the mood to deal with the crowd? If you want to swim against the current, Boulders Beach is open and its friendly residents are ready to greet you with their flippers wide open. Yes, these penguins will be happy to party with you.
Lying near Simon's Town in False Bay between Fish Hoek and Cape Point in the Western Cape Province of South Africa, Boulders Beach lives up to its name due to its huge, round boulders that furnish the sandy beach. You can easily get access to this site via the wooden boardwalk at Foxy Beach which is also the best spot to watch the penguins.
And for its little-winged natives, the African penguins, a day with humans isn't new anymore. They really don't care so feel free to sunbathe with them or dig holes like them. Just remember to retreat right away if they get annoyed and start moving their heads from side to side. Otherwise, have fun with Cape Town's cute colony.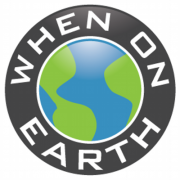 WOE Media
When On Earth Magazine is for people who love travel. We provide informative travel guides, tips, ideas and advice regarding places to see, things to do, what to taste, and much more for world travelers seeking their next dream vacation destination.