The Snake Island In El Nido, Palawan, Philippines
In the northernmost portion of Palawan in the Philippine archipelago, a group of islands all known collectively as El Nido attracts divers, snorkelers and beach bums all game to hop around its islands. Among the other amazing islands in El Nido, there is one island named Snake Island that grabs attention in the area because of its unique sandbar.
The Snake Island isn't actually an island infested by snakes (that's not attractive). Originally known as Vigan island, the Snake Island is one of El Nido's main attractions for its S-shaped sandbar that stretches across the waters connecting itself to mainland Palawan. The only catch is, you can only step foot on this strip if it's low-tide.
It is just right behind Bacuit Bay, the home of different marine species, and the white sand beaches of Pangalusian island. It's 45 minutes away from El Nido town if you're gonna go there by boat. Once you're there be sure you're all geared up with your aqua shoes or flip-flops before walking on the sandbar to avoid stepping on some nasty rockfish. You can swim in both sides of the sandbar and in the end, you can trek to the top to see the entire "snake" and the sea.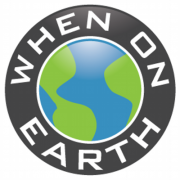 WOE Media
When On Earth Magazine is for people who love travel. We provide informative travel guides, tips, ideas and advice regarding places to see, things to do, what to taste, and much more for world travelers seeking their next dream vacation destination.