A Pig-Guided Tour in Belgium
In the little-known rural areas of northern Belgium, there struts a pig named Felicien who gives tours to hundreds of tourists every year. Gottfried, her owner accommodates a group of a dozen tourists who scamper down the dusty farm trail after her wake. What's the point? Nothing, really. Except the fact that following a grunting, 45-stone pig around the Belgian countryside is admittedly rather fun.
"It is very important that we let her decide the route," says Gottfried, whose quirky idea has become one of the hit tourist attractions in the Oosteeklo region of northern Belgium. The idea was inspired by a strange, erotic painting by eccentric Belgian artist Félicien Rops showing a blindfolded naked woman walking a pig on a length of rope. With such an absurd concept, his pig-guided tours manage to persuade tourists of the trendier cities of Brussels and Bruges to trudge off the beaten path into the wild rural region of Flanders.
The village tour can last 10 minutes or even four hours, depending entirely on Félicien the pig. That is, indeed, part of the fun.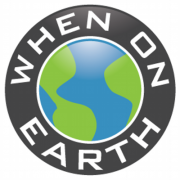 WOE Media
When On Earth Magazine is for people who love travel. We provide informative travel guides, tips, ideas and advice regarding places to see, things to do, what to taste, and much more for world travelers seeking their next dream vacation destination.