Pied Piper Duck Fashion Show
Australian farmer Brian Harrington, 60, believes that his ducks were talented models, even as good as human supermodels. To prove this to the world, he dressed his feathered friends in trendy outfits and let them waddle down the catwalk in the Pied Piper Duck Show at the famous Sydney Royal Easter Show. Considering the show has run for more than 30 years, it appears that he is right.
Every year, Brian's ducks wear a different fashion style, according to the latest trends. Ducks in hats, ducks in frocks, even ducks in wedding outfits are paraded around town, herded by trained dogs. In the catwalk the display their flair even as photographers blind their faces with flashing lights of stardom, wowing the thousands of onlookers in this annual country festival in Australia.
Apart from glamorous flaunting, Brian's ducks are also athletic, taking part in the show called Racing Ducks, where the ducks, well, race each other. Besides the ducks, Brian reportedly has also trained his pigs to play musical chairs. Now that we gotta see.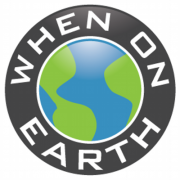 WOE Media
When On Earth Magazine is for people who love travel. We provide informative travel guides, tips, ideas and advice regarding places to see, things to do, what to taste, and much more for world travelers seeking their next dream vacation destination.