Forget About Cats and Dogs, Here are 9 Other Animal Cafes You Should Check Out
Animal cafes are booming all over the world. Visiting one lets you see your favorite animals up close and also gives you a chance to pet them while having a cup of tea or a nice slice of cake. You'll never need to worry about going to farms or zoos and you can just stay in a comfortable and cozy place instead with animals. However, you might have had enough of the cute and furry dogs and cats as café companions. If you're looking for a new experience with a new kind of animal you haven't seen before, here's a list of the other animal cafes you can try around the world.
Sheep Café
There's no need for you to go through all the dirt and grass to find a sheep farm. Free-roaming sheep will melt your hearts with their fluffiness in Thanks Nature Café. The café started in 2015, the perfect time to put up an odd café like this since 2015 is the year of the sheep. You'll find Thanks Nature Café in Seoul, South Korea's hip and young neighborhood, Hongdae.
Snake Café
Nothing beats a tiring day of walking around Tokyo but a stopover to a comfortable café where you can sit and relax. But how about spicing things up and make yourself uncomfortable with a slithering snake on your lap while you're sipping coffee? If you say yes, you can visit Japan's Tokyo Snake Center. You'll have a chance to see its pit of 35 snakes of different 20 different species including the colorful Trans-Pecos rat snake, Brazil rainbow boa, and Baron's green racer.
Hedgehog Café
Get pricked with love in Tokyo's first hedgehog café called "Harry". The unique café has 20 to 30 different breeds of hedgehogs which guests can play with. So for anyone who has been wishing to hold a cute little hedgehog, now's a perfect time to run to Japan's first.
Micro Pig Café
Although not permanent, the 5-day pop-up café called "Pignic" opened in London to feature the cutesy teacup pigs which are making it into Londoners' current trendy pet list. But it isn't your typical animal café where you can just mingle with these small bundles of joy. Pignic is organized by Yelp with the help of animal charities and welfare groups to educate people about the needs of pigs. It also raises awareness about the fact that these micro pigs are just small at birth and will grow into full-sized pigs that may shock first-time pig owners.
Fox Café
The plan to open a fox café in London was cancelled due to the pressure from animal rights groups. However in Bangkok, Thailand, there's no stopping for the Little Zoo Café in serving its long line of visitors coffee and letting them play with foxes. The truth is, foxes aren't what you'd call tame enough to be a house pet like dogs and cats, that's why all visitors are warned before entering the place. Besides foxes, guests can also play with raccoons, meerkats, and other wild creatures.
Bengal Cat Café
Cat cafes shouldn't be in the list, but who could resist letting the whole world know about a cat café that only houses Bengal cats? These leopard-looking domestic cats are curious and playful, totally not your typical laid-back lap cat. So if you're looking for a place to be surrounded by Bengals, visit Bengal Brew located in Quezon City, Philippines and be ready to be entertained by these cats' wild play.
Goat Café
Go to Shibuya in Tokyo, Japan and ask where you can see goats. Sure, it sounds odd to ask people about goats in a huge city, but the right people can definitely point where you should go: to Sakuragaoka Café! Before getting in to see the café's artsy and antique interiors, you won't miss meeting Sakura and Chocolat, the resident goats of the café. The goats are always taken for walks by the staff members. If you want to walk with the goats instead, you can call the café to reserve your own walks with the goats.
Owl Café
In Tokyo, you won't have troubles finding bird cafes with some housing the most interesting birds you'll rarely see including owls. One of these cafes is Tori ni Iru Café where customers can interact freely with more than 60 birds including Rock Eagle Owls and Barn Owls. Don't forget to pet them on the back of their heads because they'll surely love it!
Reptile Café
Petting our furry friends may not be your type and you prefer sitting with reptiles (and amphibians) instead. Don't worry about that because Japan – as always – has something for people with certain interests, and there's the Yokohama Subtropical Teahouse Reptile Café. The café has different reptilian species such as the African spurred tortoise, lined and leopard geckos, corn snake, and green iguana.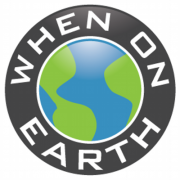 WOE Media
When On Earth Magazine is for people who love travel. We provide informative travel guides, tips, ideas and advice regarding places to see, things to do, what to taste, and much more for world travelers seeking their next dream vacation destination.