Rabbit Hopping Championships
The sport of Rabbit Show Jumping or Rabbit Hopping started in Sweden during the 1970′s when a group of pet owners thought that their chubby pet bunnies didn't get enough exercise. What they probably didn't realize is that their silly little hobby would eventually become a bona fide, internationally acclaimed sporting event even to this day.
During championships, rabbits are led by their owners on a leash over a series of obstacles, like a miniature version of horse show jumping, only cuter. There are four classes in the competition: straight, crooked, high, and long jump. This is the only place you can witness the most athletic of bunnies display the best of their hopping abilities, and it is played across Sweden, Denmark, Norway, England, and has even reached as far as Japan.
Rabbits bred for competition start training at an early age. Owners first teach them to not be afraid of wearing a leash. Then they learn to walk while wearing the leash. After that comes the hopping, which is done over foam noodles, about once or twice a week so as not to shock the rabbit. It takes a lot of time, but patient owners-cum-coaches would be greatly rewarded.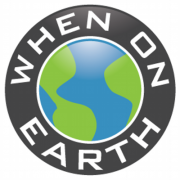 WOE Media
When On Earth Magazine is for people who love travel. We provide informative travel guides, tips, ideas and advice regarding places to see, things to do, what to taste, and much more for world travelers seeking their next dream vacation destination.