Sculptures "Do" It in South Korea's Only Erotic Theme Park
Jeju Island is Korea's favorite tourist spot from children's school trips to newlyweds' honeymoons. It's also known for their fruit exports like tangerines and oranges. The warm climate is good enough for outdoor activities like hiking, horse-riding or just lying on the sandy beaches while watching the sunrise or sunset. But if you're looking for something more special in the island, or let's say strange and funny, the Jeju Loveland is the place for you to drop your undies off.
The only sexual theme park in South Korea, Jeju Loveland is the creation of 20 artists from Hongik University in Seoul. Witness the theme park's 140 sculptures that all represent human (or non-human like dogs and mermaids) sexual acts, from kissing to "doing" in different positions – all with a hint of humor. Pictures best describe what you'll see around the Loveland so scroll down and have fun! (This is NSFW by the way.)
Besides Jeju Loveland, Jeju Island also has another odd museum that only features teddy bears in different shapes and sizes.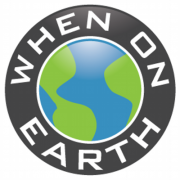 WOE Media
When On Earth Magazine is for people who love travel. We provide informative travel guides, tips, ideas and advice regarding places to see, things to do, what to taste, and much more for world travelers seeking their next dream vacation destination.