Culture Shocked Japan: Jerk-Off Karaoke
https://www.youtube.com/watch?v=9K71NnwW16s
People these days are constantly multi-tasking between work and pleasure, or doing two different things at the same time. If this is your talent and you think that you could multitask efficiently in front of the TV, then maybe, you'll be interested in this particular Japanese game show.
Japan is known for its out-of-the-box game shows. From the comedic to the most physically challenging game show formats, Japan has it all. And if you think you've seen it all, wait until you see the show Takoui Chakka or Sing What Happens. This game show is seen on an adult channel in Japan.
The concept of this particular game show is simple. It combines some of the best things that Japan has to offer –  beautiful women, karaoke and some adult entertainment! Men are going to sing, while AV models aka Japanese porn stars get to jerk them off.  The goal is to get a high score as you sing a karaoke song.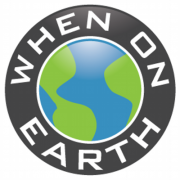 WOE Media
When On Earth Magazine is for people who love travel. We provide informative travel guides, tips, ideas and advice regarding places to see, things to do, what to taste, and much more for world travelers seeking their next dream vacation destination.