Kinderkookkafe – A Restaurant Run By Kids
In Amsterdam, Netherlands, there is a cafe where waiters, chefs, baristas, cashiers, and even dishwashers are kids. Kinderkookkafe is a non-profit effort to teach children from ages 5 to 12 how to run a restaurant on all levels. Supervised by a few adults, the kids learn how to cook, serve meals, clean up, bus tables, and even bartend (non-alcoholic drinks, of course).
Running for more than 30 years, Kinderkookkafe is a sort of daycare for the families living in the surrounding areas. The kids are strictly volunteer workers, which brings issues of child labor to rest, however dining guests are still offered the bill. The menu consists of snacks and sweets that children like and thus want to cook, such as pizza and pastries. After they prepare the food, kids can eat it with their parents in the restaurant's mini tables and chairs.
Kinderkookkafe is open to all families with children ages 5 to 12.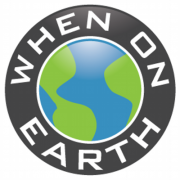 WOE Media
When On Earth Magazine is for people who love travel. We provide informative travel guides, tips, ideas and advice regarding places to see, things to do, what to taste, and much more for world travelers seeking their next dream vacation destination.