Jump up and Touch a Flying Airplane at Maho Beach
While most people want nothing more than some peace and quiet at a private beach (like the one we wrote about here: Fort Morgan Cay – Private Island), others think that a beach just isn't a beach without a jumbo jet landing on it.
Quite useless for any sort of relaxation, Maho Beach is a pretty cool travel destination for anyone that wants to find out first hand what kind of wind a 747's jet turbine can generate.  Since it's adjacent to Saint Martin's Princess Juliana International Airport, those opportunities are ample.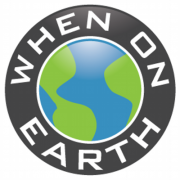 WOE Media
When On Earth Magazine is for people who love travel. We provide informative travel guides, tips, ideas and advice regarding places to see, things to do, what to taste, and much more for world travelers seeking their next dream vacation destination.