Dine In This Funny Erotic Restaurant in Kaohsiung, Taiwan
In the country wherein eating your food in a toilet-bowl or dining in an all-carton restaurant is nothing new, a sex-themed restaurant doesn't only tease the 18 and up visitors' humor but also their appetite.
The Funny Sex Restaurant is located at Kaohsiung City in the south-western region of Taiwan. Take note that this isn't a sex club nor a porn set but a restaurant that just knows how to serve sex in a hilarious way.
As you enter the restaurant, a mini-shrine with a huge wooden phallus will greet you. If you go to the washroom, don't be shocked if you suddenly see breasts attached on the wall; those are soap dispensers (you'll know what to press).  Sit, order and have a blow-up doll hang-out with you while you wait for your eroticized food that could be something like a penis-shaped pudding or a hot milky soup in a breast-shaped bowl. This restaurant also sells shirts, lingerie, and other eroticized items like toothpicks, sleep masks and chopsticks.
This could be another restaurant that'll make say "WTF" but why not? Sex is funny.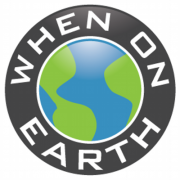 WOE Media
When On Earth Magazine is for people who love travel. We provide informative travel guides, tips, ideas and advice regarding places to see, things to do, what to taste, and much more for world travelers seeking their next dream vacation destination.