1,500 Bras Hanging on a Fence in Cardrona, New Zealand
New Zealanders have a knack at following suit. For instance, if you take off your bra and hang it on random fence in the countryside, you could expect a few thousand more women to do the same.
This is exactly what happened in Cardrona, New Zealand, Four girls were said to be partying on New Year's Eve of the new millenium and decided to take their bras of and leave them hanging on the fence as a sort of celebratory ritual. In a matter of months, the fence was littered with over 60 bras flapping in the wind. By 2006, a splendid collection of 1,500 mammary support garments of all colors and cup sizes adorned the humble fence in the rolling Kiwi countryside.
The Cardrona Bra Fence gained international fame as the quirky underwear collection grew. It even challenged a world record of the longest bra chain in Guinness but fell short on only a few cups.
Despite its popularity among the majority of locals and tourists alike, it was challenged by a conservative few that (accused) a traffic hazard. Yet despite the numerous court trials, the burning of many bras, and the official order off Queenstown Lakes District Council to ultimately take down all the bras, the Cardrona Bra Fence still continues to stand as a representation of the Kiwi's joy for quirky humor and a stubborn spirit to challenge the norm.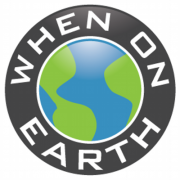 WOE Media
When On Earth Magazine is for people who love travel. We provide informative travel guides, tips, ideas and advice regarding places to see, things to do, what to taste, and much more for world travelers seeking their next dream vacation destination.